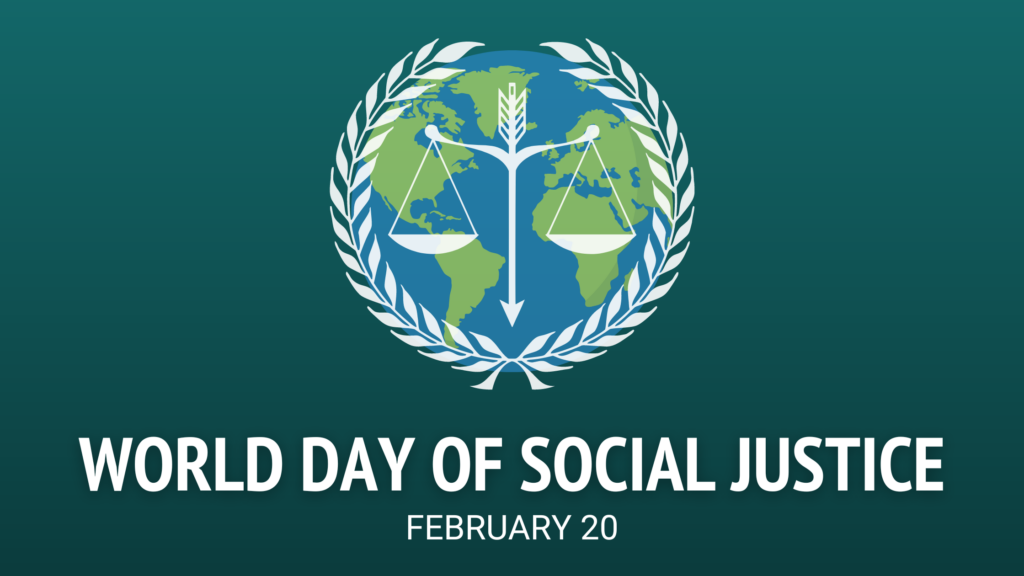 By Erin Delgado
Every year on February 20, countries around the globe celebrate World Day of Social Justice. At its core, social justice is about equal rights and equal opportunities for all people.
Around the world, societies face both circumstantial and systemic inequality of resources, opportunities, and privileges. It is up to us to recognize the disparities, learn about what causes them, and work to find solutions to better our world and all the people in it. God calls us to care for others over and over throughout the Bible: in particular, Philippians 2:4 states, "Let each of you look not to your own interests but to the interests of others." We must look beyond ourselves and think about how we can use our talents to make our world a better place for everyone in it.
Have you thought about what issues speak to you? If not, take some time to think about what is calling you. The Spirit of Justice team has put together a resource page with resources on racial justice, LGBTQ+ justice, creation care, and more. Our monthly blog posts shed light on issues and ways to learn about and engage with social justice throughout the year. February is also Black History Month, which is a great time to learn more about the history of racial injustice. Finally, the United Nations has information and resources related to many different social justice topics.