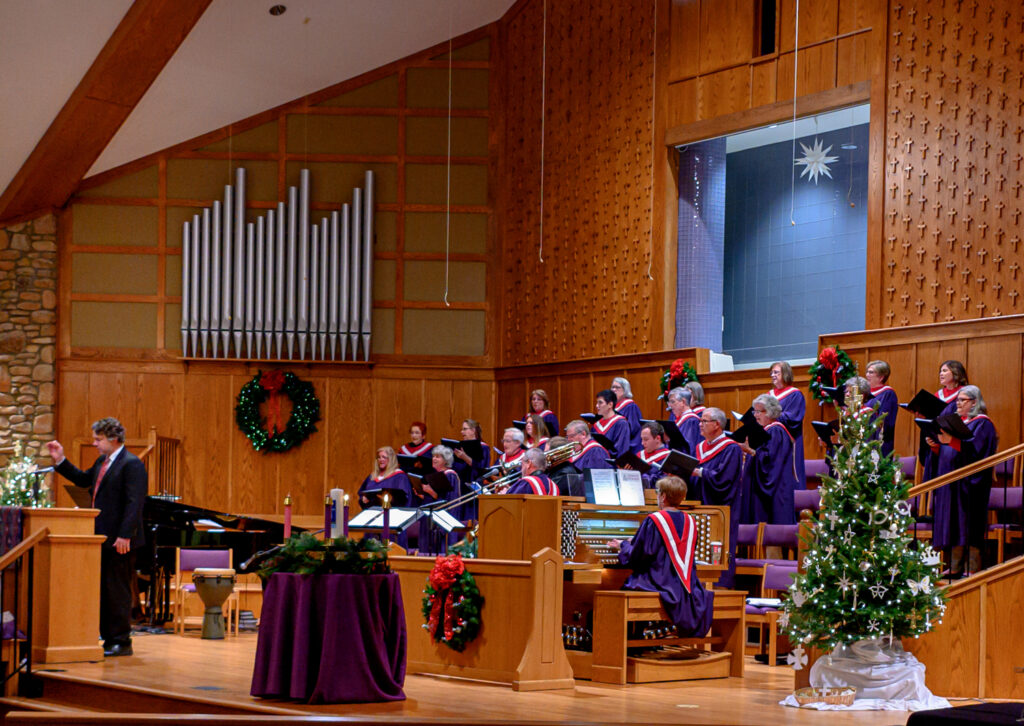 At Greystone, music is ministry. It is the ministry of worship leadership; the ministry of teaching; the ministry of encouragement.
Music Ministry at GBC
Adult Choir
The Adult Choir provides worship leadership for our weekly Sunday morning services. They assist with leading the congregation in singing and offer choral anthems to enhance our worship experience. Seasonally, the choir will take part in Christmas and Easter musical presentations and, at times, other concerts during the year. While music-making and singing are vital to this ministry, other values include fellowship and discipleship. In all, the growth of the singer is what moves this ministry forward. Our Adult Choir rehearses in the Choir Room on Wednesday nights from 6:30 – 8:00 pm.
Youth Choir
Students participating in our Youth Choir have the opportunity to sing during select Sunday morning worship services and special events throughout the year.
Grace Tones Ensemble
The Grace Tones is an ensemble of 10 – 12 adult women singing SSA and SSAA arrangements of a wide variety of music. Arrangements include music from traditional choral expressions, spirituals, gospel music, and contemporary Christian groups such as Point of Grace. We also have fun singing secular arrangements for special occasions.
In addition to church services, Grace Tones has performed for special services, retirement homes, other churches' special occasions, holiday affairs, etc. If you are interested in joining the ensemble, please contact Christian to see if there is an available vacancy. Members should be good readers, able to harmonize and blend with other voices, and passionate about singing & having a good time!
Children's Choir
Our K-5 Children's Choir has opportunities to sing at special services throughout the year. The Children's Choir practices during the Bible Study hour from 11:00 am – 12:00 pm most Sunday mornings.
Handbell Choir
The Handbell Choir performs in worship services throughout the year, and our ​repertoire includes music on level 2-4. The Handbell Choir rehearses on Sunday evenings from 5-6pm in the music room.
Instrumental Ministry
The keyboardists for our services are members who volunteer to play on a rotating basis. Those playing band and orchestral instruments contribute through solos and duets and accompanying the choir and congregation. As noted above, we also have a Handbell Choir that meets weekly and plays in services as scheduled. If you have instrumental music gifts that you'd be willing to share with the congregation, please email Christian!
If you are interested in any of our music ministry opportunities, please email Christian for more information!
Photo Credit: FotoValle