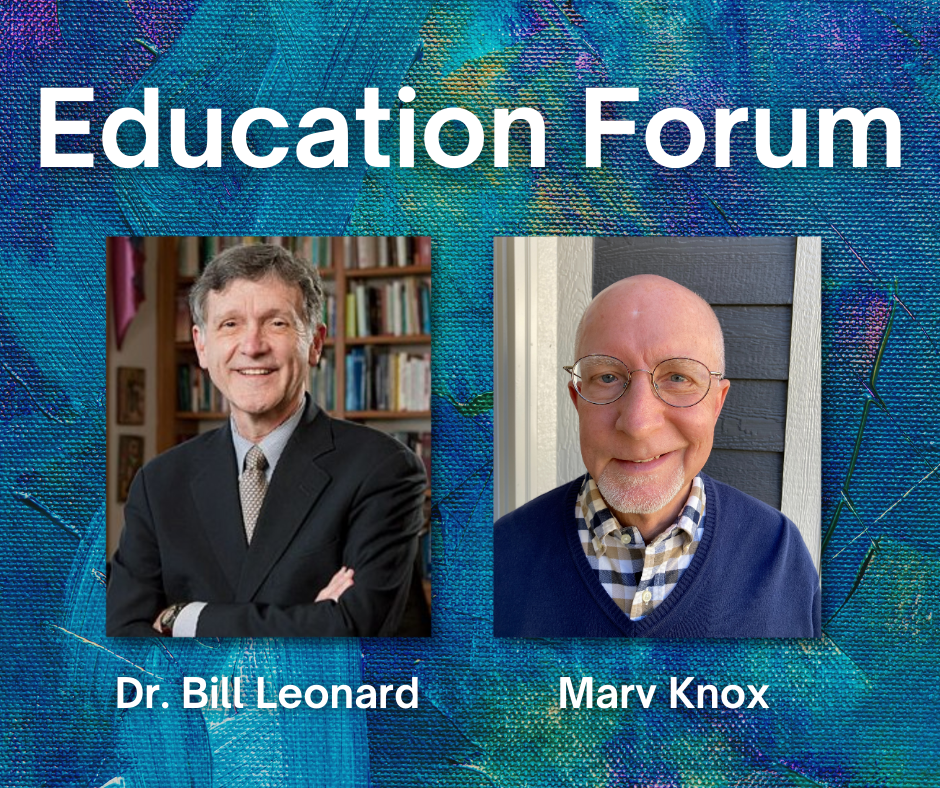 An Everflowing Stream: Christian Understanding of Gender, Sexuality, and Marriage
Wednesday, September 13 at 6:00 pm in the GBC Fellowship Hall
Sometimes it is easy to imagine that things are the way they are because that's the way they've always been. More often than not, peeling back the layers of our past reveals a much different story. To begin our series on Sexuality, Gender, and Faith, we decided to look back through Christian history to gain a better understanding of how these important matters have been understood and included in the Christian faith and religious tradition. From their unique places of experience and expertise, Bill Leonard, church historian, and Marv Knox, journalist and denominational leader, present the history of marriage, sexuality, and gender in Christian practice.
Speaker Bios
Bill J. Leonard is Founding Dean and Professor of Divinity Emeritus at the School of Divinity, Wake Forest University. He retired in 2018 after serving as dean (1996-2010), professor of Church History, and Dunn professor of Baptist Studies. Leonard previously taught at Samford University (1992-1996) and the Southern Baptist Theological Seminary (1975-1992). He holds degrees from Texas Wesleyan University, Southwestern Baptist Seminary, and Boston University. Leonard's research focuses on American Christianity, Baptist studies, and religion in Appalachia. He is the author or editor of some 26 books including Christianity in Appalachia (1999); Baptist Ways: A History (2003); and A Sense of the Heart: Christian Religious Experience in the U.S., (2014).
Marv Knox was a Baptist journalist almost 40 years before founding Fellowship Southwest, a regional network affiliated with the Cooperative Baptist Fellowship, in 2017. Now retired, he and his wife, Joanna, live in Durham, where they are members of Watts Street Baptist Church.