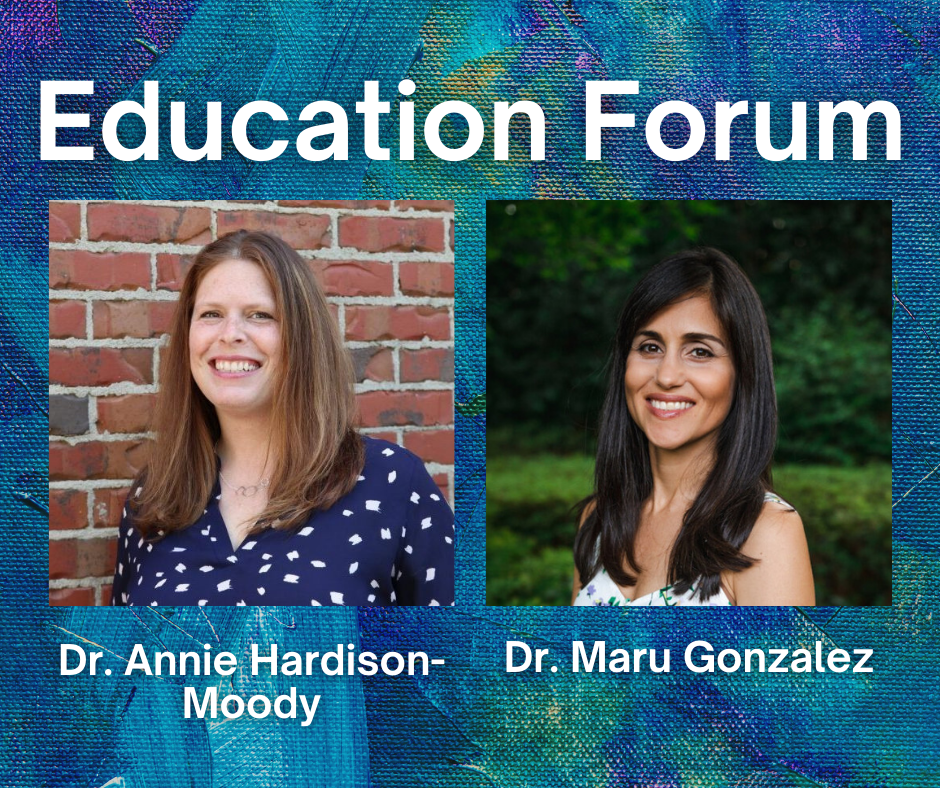 What We Know about Gender Identity and Sexual Orientation
Wednesday, October 11 at 6:00 pm in the GBC Fellowship Hall
With so much information coming at us from multiple and varied sources, it can be difficult to know what to think about sexuality and gender (from a scientific perspective). In this session, we will learn about how social scientists have studied and understood gender and sexuality. We will also focus on how to have meaningful conversations about gender and sexuality, given what we know from the research.
Speaker Bios
Dr. Annie Hardison-Moody grew up at Greystone and is now Associate Professor and Director of Graduate Programs in the Department of Agriculture and Human Sciences at North Carolina State University. She earned her PhD in religion at Emory University where her studies focused on the intersections of religion and public health. She continues to work in this field with a focus on gender, food and food insecurity, and poverty.
Maru Gonzalez, Ed.D., is an Assistant Professor and Youth Development Specialist in the Department of Agricultural and Human Sciences at NC State. Her areas of inquiry include youth development with a focus on belonging, activism, storytelling, and the experiences of LGBTQ+ young people across familial, school, and community contexts. Dr. Gonzalez is PI for #PassTheMicYouth, a youth-led multimedia program which aims to amplify youth voices, shine a spotlight on youth-led community engagement, and provide educators with resources for cultivating critical consciousness. She also serves as co-PI for the Empowering Youth and Families Program, an opioid prevention education program for youth and their caregivers in rural North Carolina. Dr. Gonzalez is currently co-authoring a book, Teaching Storytelling in Classrooms and Communities, scheduled for publication in 2024.