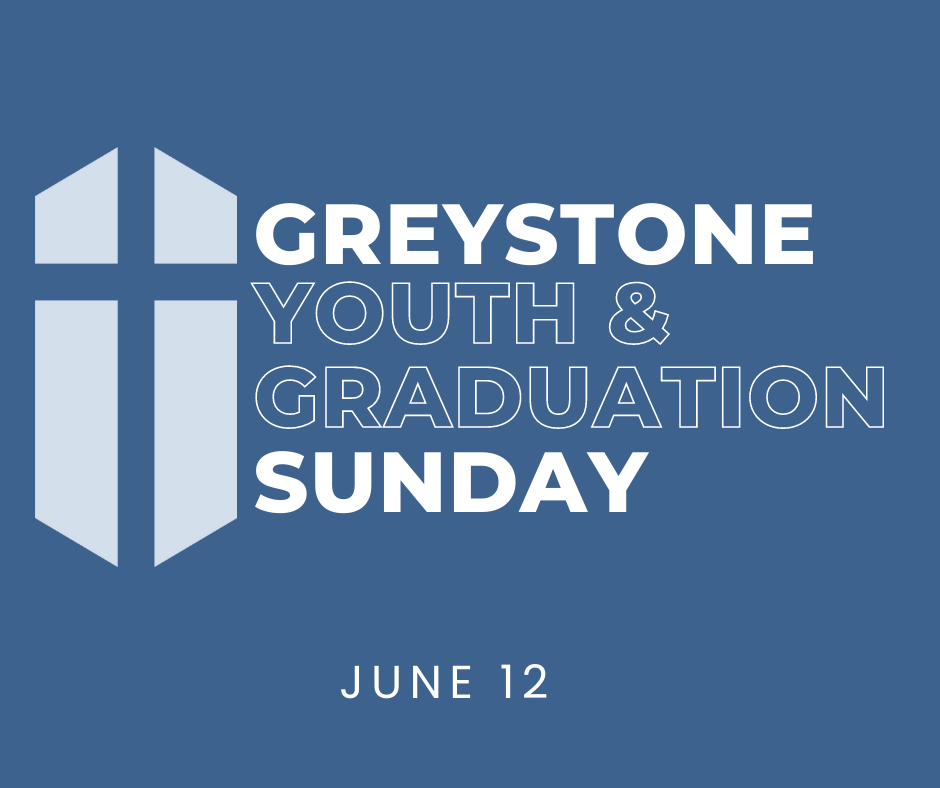 Greystone Youth & Graduation Sunday – June 12, 2022
We will recognize our graduates during our worship service at 9:30 am. Our youth are planning worship and will lead us during the service. During the Sunday school hour, our high school graduates, youth, and graduate families are invited to a Graduation Brunch in the Fellowship Hall. 
Please contact Pastor Anna Beth for more information.