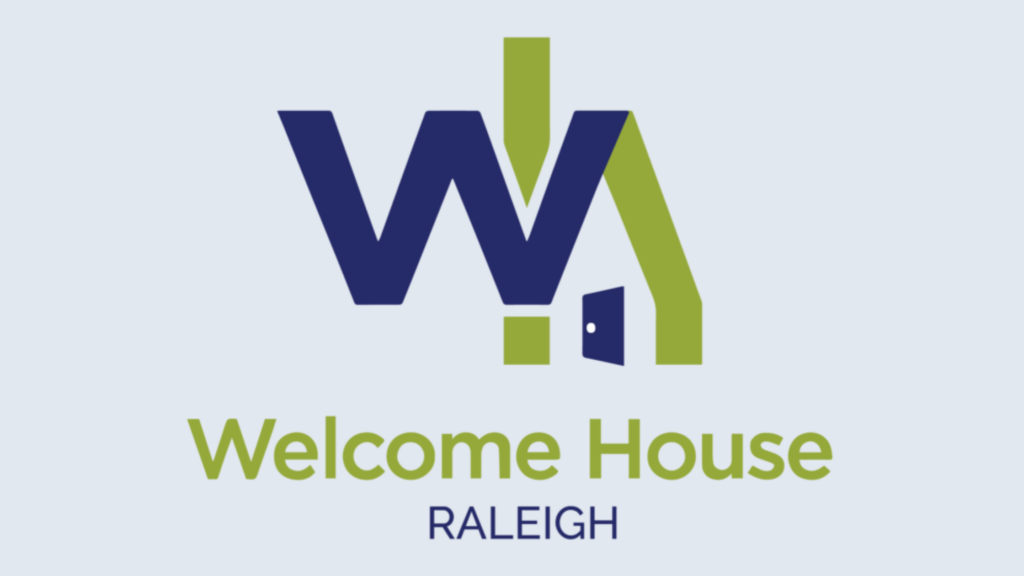 By Bill Baxley
Imagine for a moment that you lived in another country and your country was under threat of war and your family's well-being was being threatened. You decided to leave your war-torn land in hopes of finding a better future for your children, your spouse and yourself. You succeed in gaining legal entry into the US and are now on a plane with your family to a community called Raleigh, NC. You walk off the plane and awaiting you are a group of men, women and children with signs saying: WELCOME. You then are driven to a house where you have a pantry loaded with foods, many of which are familiar to you. Your beds are ready to sleep in. This is what Welcome House is about.
Housing and Hospitality. Why does the church need to engage and help create both in our community? We find the reasons for our engagement in the book of Matthew, when Jesus explained to the disciples:
"For I was hungry and you gave me something to eat, I was thirsty and you gave me something to drink, I was a stranger and you invited me in,
I needed clothes and you clothed me, I was sick, and you looked after me, I was in prison and you came to visit me.'
"Then the righteous will answer him, 'Lord, when did we see you hungry and feed you, or thirsty and give you something to drink?
When did we see you a stranger and invite you in, or needing clothes and clothe you?
When did we see you sick or in prison and go to visit you?'
"The King will reply, 'Truly I tell you, whatever you did for one of the least of these brothers and sisters of mine, you did for me.'"
Matthew 25:35-40
Let me share with you a story on housing and hospitality. I had joined the Missions Committee and was told that we had new missionaries locating to North Carolina and Greystone should meet and get to know them. Based on that suggestion, I visited with Marc and Kim Wyatt in their Wake Forest apartment soon after their arrival in North Carolina. They were fresh off the Mission Field in Canada where they helped establish The Matthew House network. As they shared their story, I began to have my eyes opened to how Greystone might become a part of their mission here in our community.
We soon learned that Welcome House volunteers would pick up a newly arriving refugee family from the airport. The refugees spoke little English but were eager to embrace their new beginning. Because of the Welcome House Network, this family would temporarily live in a repurposed church parsonage while their permanent housing was arranged. After a hot meal, the volunteer showed them around the Welcome House. He took special care to learn how to pronounce their names correctly, demonstrated how to use appliances, and then he picked up a basketball and led the kids and the adults outside to the hoop. You see, it was March in North Carolina. Our kind and thoughtful volunteer wanted this family to know something of our college basketball obsession in NC.
To date, Greystone is thankful to have provided its own "Welcome House Greystone" for another refugee family, participated in rebuilding homes for flood victims in Lumberton, and helped construct new homes through Habitat for Humanity. We have members who have been instrumental in helping teach English as a second language and have helped facilitate outfitting many apartments to accommodate our new neighbors.
In keeping with Jesus' direction, the Spirit of Justice wants everyone at Greystone to look for ways its members can engage in this mission of Housing and Hospitality. As a matter of fact, everyone at Greystone has been invited to attend a Hospitality and Housing Summit sponsored by the Wyatts. The "Embracing Our Neighbors" Hospitality and Housing Summit serves as a call to embrace our neighbors as our friend by following the best practices of community engagement, listening, learning, and empowering local stakeholders. This day long summit will feature speakers, networking, and lots of fellowship. All CBFNC congregations and friends are invited to participate to learn more about creating a table of welcome. We will gather at Trinity Baptist Church in Raleigh, NC. Registration is $10 for lunch. Lunch is provided by Also with Cue and selection must be made on the registration form. The event is free for those who do not want lunch. Lunch will not be available to purchase on site. You must select the lunch option on the registration form if you want lunch at the event.