By Kelly Roberts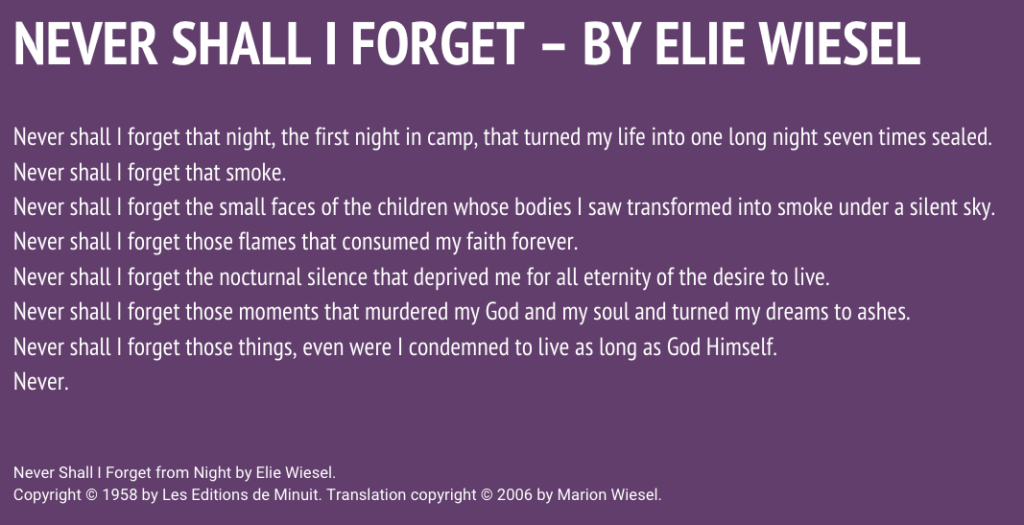 It happened. It was tragic. All of humanity suffered—but none more than the Jewish people. This month marks so many important remembrances for those committed to social justice, and Greystone honors Holocaust Remembrance Day this January 2023.
Holocaust Memorial Day Resources
For those who have just a minute or two to remember, we invite you to read over these thoughts curated to capture the spirit of remembering this atrocity– from Holocaust survivor, writer, and poet Elie Wiesel.
For those with a few minutes, we invite you to read this chapter.
Finally, a North Carolina resident who survived the death camps as a small child, Morris Glass shares his memoir as one of the last living Holocaust survivors writing in the US. We lost Morris Glass a few years ago, but not before he and a Duke alumna and retired Meredith history professor Dr. Carolyn Happer collaborated on his book. We invite you to read this heart-breaking treasure of a first-hand lived experience.