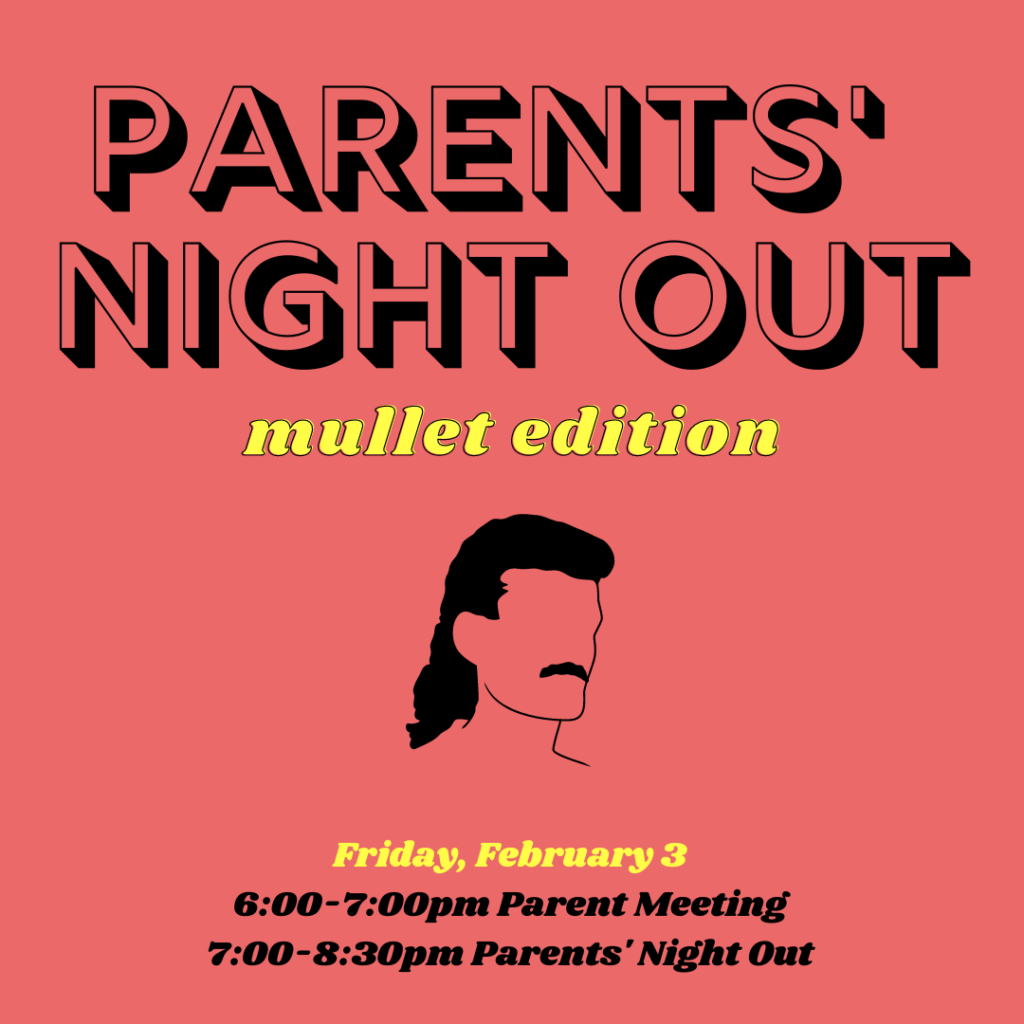 It's a business in the front, party in the back kinda night…
All Greystone Youth and Children's Parents and Caretakers are invited to join us for a two-part event: a parent meeting followed by a parents' night out. Our youth and adult volunteers will help lead our children in fun activities, games, and more, while parents meet with Anna Beth and April in the Youth Building from 6-7pm. After our parent meeting, you are invited to have a Parents' Night Out from 7-8:30pm while your children and youth stay for dinner and a night of fun.
Date: Friday, February 3, 2023
Time: 6:00-8:30pm (Meeting is from 6:00-7:00, Parents' Night Out is 7:00-8:30. Children and Youth stay the whole time)
Where: Greystone Youth Building (Parents Meeting), Fellowship Hall (Youth and Children)
Please RSVP as soon as possible, but feel free to come back and edit your responses to the reflection questions below as needed.