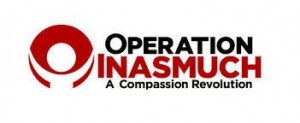 And the King will answer and say to them, 'Assuredly, I say to you, inasmuch as you did it to one of the least of these My brethren, you did it to Me.'
Matthew 25:40 (NKJV)
It was these words of Jesus that members of Greystone Baptist heeded on Saturday as they assembled for the church's annual Operation Inasmuch Day. Operation Inasmuch began in 1995 with the efforts of one church – Snyder Memorial Baptist Church in Fayetteville, NC – to reach out to their community through local service projects. Twenty years later that one day of service has evolved into a movement of more than 1600 local churches to show love and compassion through service to communities spanning 21 states and 3 countries.
Greystone has participated in an annual Inasmuch day since 2008, mobilizing a large group of its members each year to participate in a day of service to benefit organizations, families and individuals in our corner of North Raleigh. This year, following tradition, volunteers gathered for an early morning pancake breakfast, and following a time of fellowship and prayer, ready hands and feet dispersed to the corners of the church and the community to get to work.
For I was hungry and you gave me food, I was thirsty and you gave me something to drink, I was a stranger and you welcomed me, I was naked and you gave me clothing, I was sick and you took care of me, I was in prison and you visited me.
Matthew 25:35-36 (NRSV)
Greystone's Inasmuch volunteers took Jesus' words to heart as they assembled bean soup mix to be donated and distributed through Urban Ministries and prepared homemade lasagnas to be shared with Greystone's Buddy Breaks families and other members of the community. Other volunteers assembled baskets of baked goods donated by the congregation to be delivered to North Raleigh's first responders at area fire and police stations and caregivers at surrounding rehab and assisted living facilities. Once baskets were assembled with handmade cards and goodies, individuals and families spread out into the city to say thank you to our community helpers and to take time to visit and chat with and, in some cases, simply hold the hands of some of our church family's sick and homebound members.
While many hands worked diligently on church grounds, other groups spread out into the community to work in Alliance Medical Ministry's community garden and to help with home and yard maintenance for a member family facing serious illness. Still another group partnered with CBF Global Missions Field Personnel, Marc and Kim Wyatt, to clean a community center building that the Wyatts will use in their ministry to internationals in the Triangle area. And the volunteer commitment didn't end with those who were able to be physically present. Many Greystone members donated food items for the Urban Ministries food pantry, linens and towels for the SECU house and women's shelter and arts and crafts supplies for the Wyatts' ministry. Other members pledged to pray intentionally for the volunteers and those being impacted by this ministry.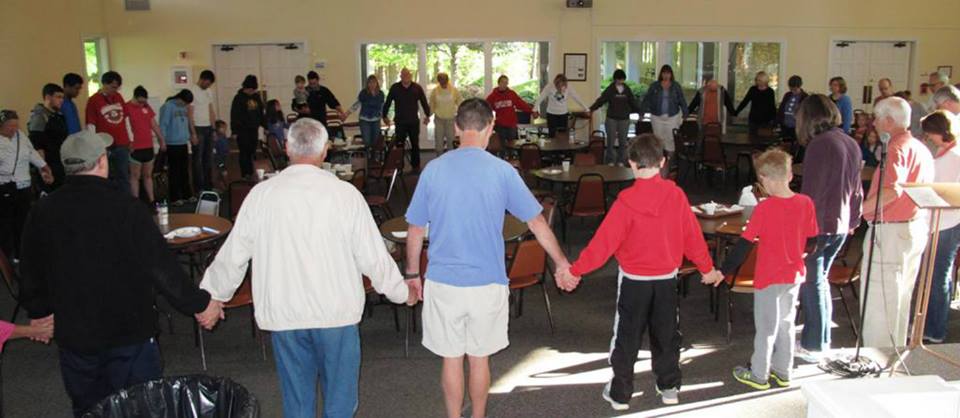 From the youngest to the oldest members of the Greystone community, Operation Inasmuch provided an opportunity for volunteers to put their faith into action. It was a beautiful day to show gratitude and to share God's love with our community. Each person came away inspired and richer in love for this little corner of the world in which we are called to live and minister. While Operation Inasmuch provides the framework for one day of service, our hope and intention is to be a congregation with an outward focus, to be a family of faith that encourages its members to incorporate compassion and service into their daily lives, to be a church equipping every member to be a minister both inside and outside its walls.
Greystone has established partnerships several local organizations including Alliance Medical Ministry, Urban Ministries of Wake County, InterFaith Food Shuttle, North Raleigh Ministries, First Baptist Church Clothing Ministry, Raleigh Rescue Mission, and Marc and Kim Wyatt's ministry to Internationals. Each of these organizations are doing the important work of caring for and improving our community for all residents, and together they provide ample opportunities for you to use your time and unique gifts and talents to join them in that work. We hope that you will be inspired by the mission and the message of Operation Inasmuch and that you will find ways to join us as we strive to love our neighbors, our community and our world with the words of Jesus in Matthew 25 as our guide.