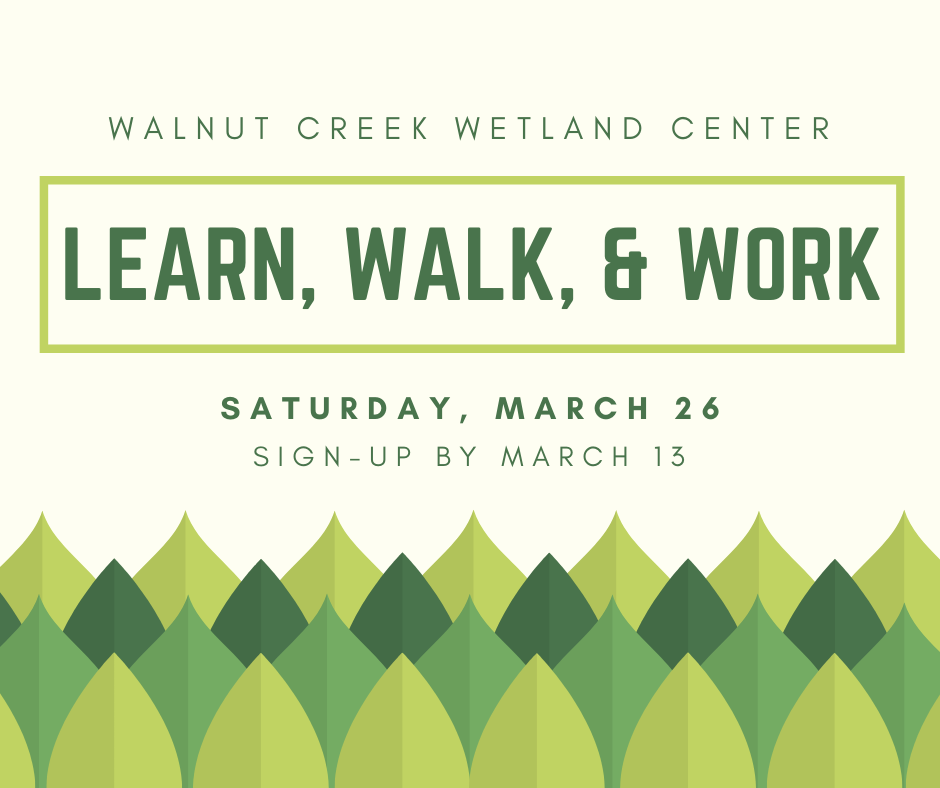 Learn, Walk, and Work at Walnut Creek Wetland Center
Sign up HERE or call the church office (919-847-1333) by 4:30 p.m., Monday, March 13 to let us know if you plan to attend Greystone's Learn, Walk, and Work at Walnut Creek Wetland Center on March 26 from 10 a.m. – 12 p.m. We have been asked to let the park know how many people to expect (open to everyone – children 5th grade and younger must be accompanied by an adult.) 

Start your Earth Month actions and celebrations a little early! Join Greystone as we gather in the Norman and Betty Camp Education building to learn about the transformation of this low lying neighborhood from a city dumping ground into a comfortable residential area and treasured recreational gem. Learn how churches, residents, the city, scientists, schools and universities have worked together to preserve and protect the area for the benefit of people and wildlife. 

After viewing a short film and participating in the Q&A session, pull on a pair of rain boots and gloves, wade into the water, and haul a bit of trash out of the creek. There will be buckets and trash bags. Extra gloves and boots will be provided if you need to borrow these items. Bring a drink and your lunch so you can relax, dine, and chat on the spacious back porch after all your hard work. Click HERE for a waiver form, a list of what to bring, the address, and more information.
Questions – Call Marcia Ostendorff (919-812-6552).