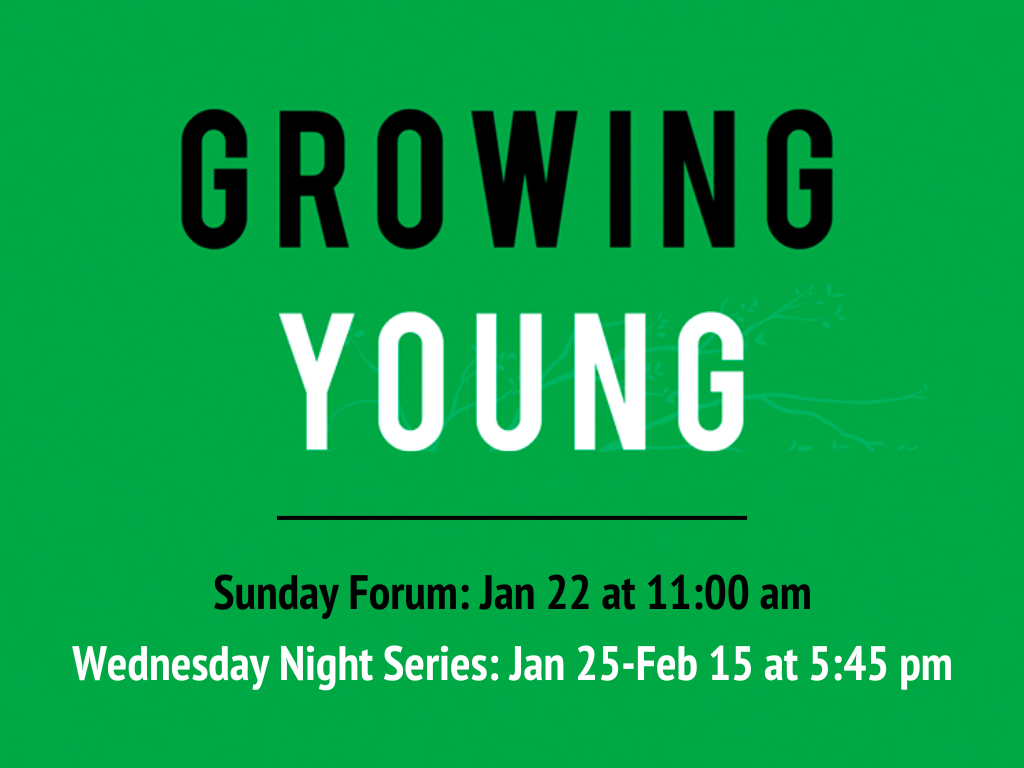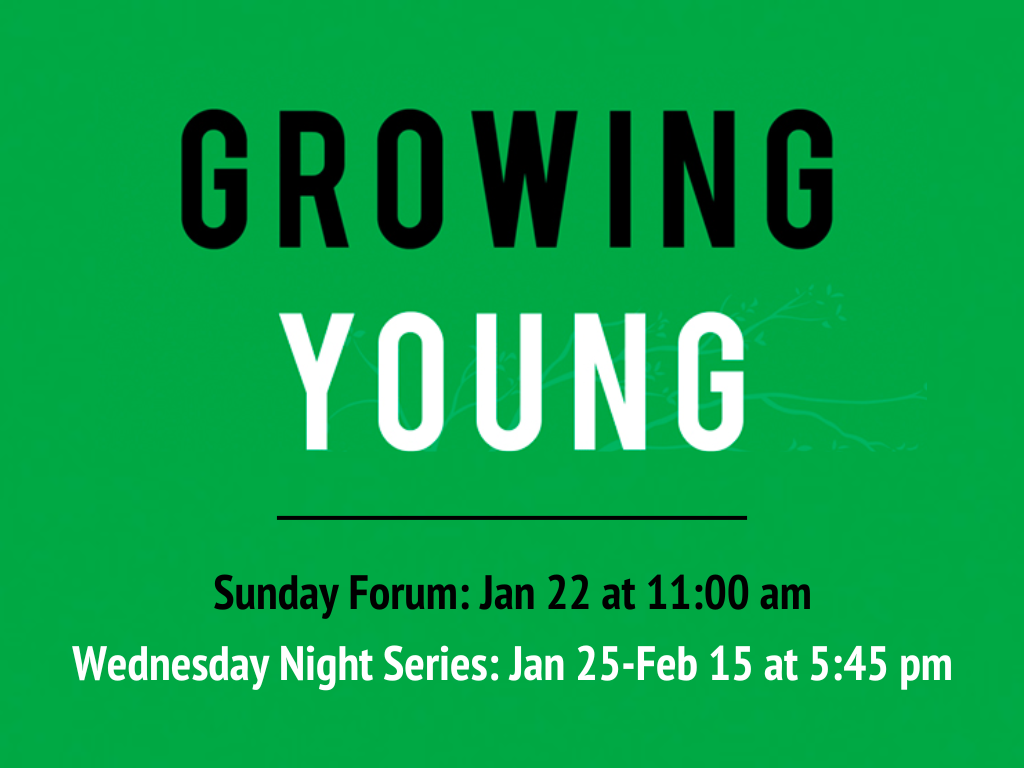 This past fall, our ministerial staff read the book, Growing Young, by leaders at the Fuller Youth Institute. This study discusses 6 core commitments that help churches engage younger generations in a way that breathes vitality, life, and energy into the whole church, from senior adults to the youngest members of the congregation.
Now we are inviting you to join us in this journey of Growing Young. We will begin this series on Sunday, January 22 after worship for a church-wide forum and introduction to the book. We will then continue on Wednesday nights from January 25 to February 15 at 5:45pm as our staff walks us through these discussions. Whether young or old, we hope all will join us in this important work toward a sustainable and vital church for decades to come.
To help us shop locally, we have reserved copies of the book for purchase at Quail Ridge Books in North Hills. You can purchase your book at the front desk (under "Greystone Baptist") or call the store at (919) 828-1588. If copies run out, you can also purchase the book on Amazon.