As part of our 2014 Pay It Forward campaign, money was designated to help other churches start a Buddy Break program, which has been a growing ministry at Greystone since November 2012.
Buddy Break is a free monthly respite program that ministers to families with children who have special needs (we call them our VIPs).  Our Buddy Break program has grown from an enrollment of 3 children to over 30 and has more than 80 trained volunteers! Many others at Greystone have also been involved in supporting our ministry by providing gifts at Christmas, meals for volunteers and entertainment for our kids.
This is a wonderful way for churches to minister to their community and we are excited to share that Greystone has provided Pay It Forward money  to cover the cost for training of 2 NC churches so that they can start their own Buddy Break program!
A Buddy Break Leadership Training was held April 14 in Greensboro, NC to train and equip coordinators to lead a Buddy Break program.  Representatives from Christ Baptist Church in Raleigh and Mt. Pisgah Baptist Church in Fayetteville attended and were recipients of our Pay It Forward funds.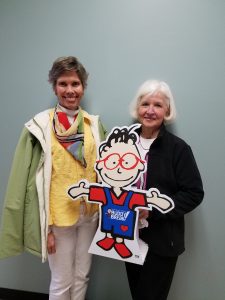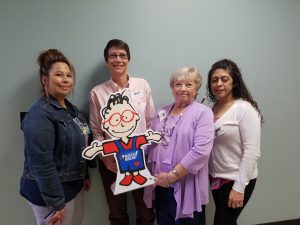 Our support doesn't stop with money.  We have already had team visits to our Buddy Break program,emails and conversations and will continue to help them get their own programs up and running.
One of the strengths of the Buddy Break program is that it is a nationwide organization with over 135 sites. There are opportunities for the coordinators in each program to share ideas and advice with others.
With another Raleigh Buddy Break program, we will be able share our volunteers and kids so that if one program is full, families will have an option to attend at a different site.
Buddy Break is a ministry that can involve people throughout a church, blesses all who participate and provides a much needed break for stressed families in a community. Being able to provide support for other churches to experience this type of ministry is what Pay It Forward is meant to do.
Thank You Greystone!