Update from Marcia Ostendorff:
Pollinators, carpenter bees, and bumble bees, are helping out in the Greystone Gardens. The rabbits and deer are just helping themselves!!Good-bye green tomatoes and sweet potato vines. They left enough of the plants to keep going and give a little hope for more veggies later.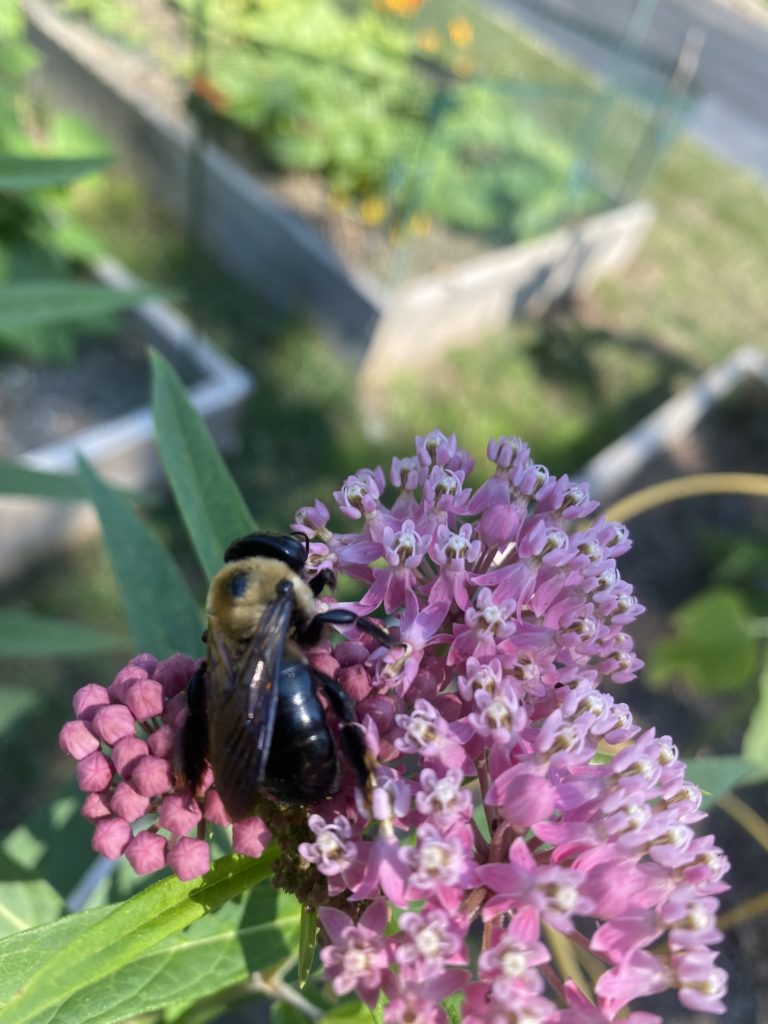 The beans are blooming and, so far, have not become critter food. They don't seem to eat cucumbers, either. Thank you, Lord!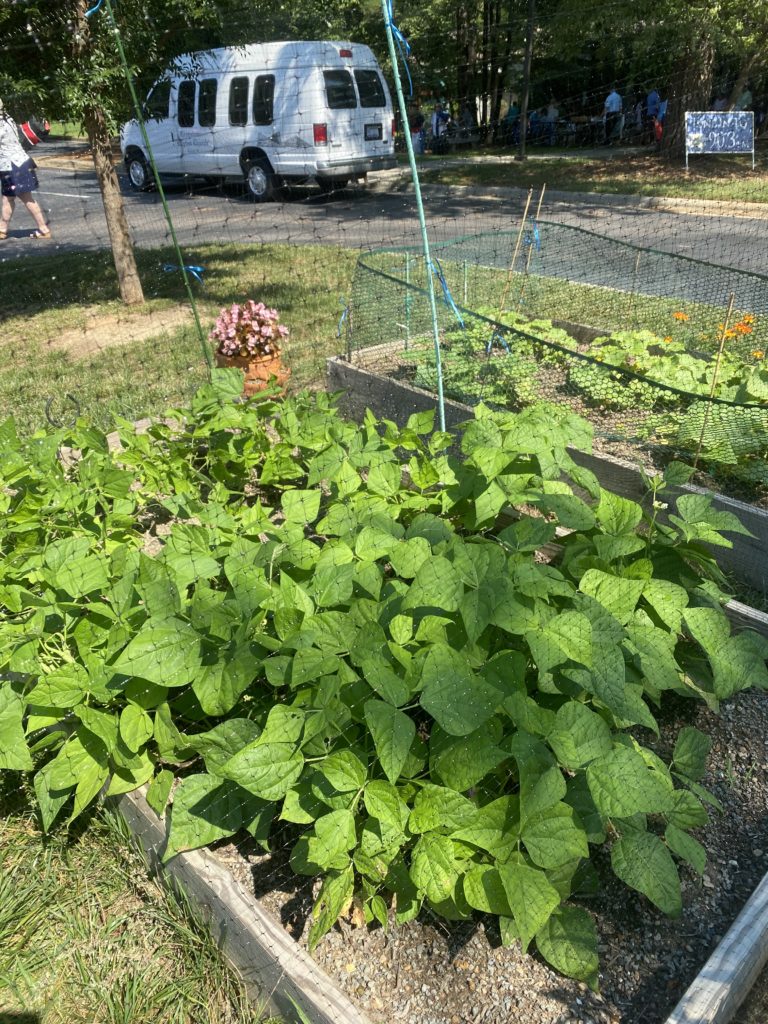 And, thank you Karen Yeargin Brewer and Joanne Thompson for beginning this project and your work to keep it going. Everyone who digs in the dirt understands what it takes!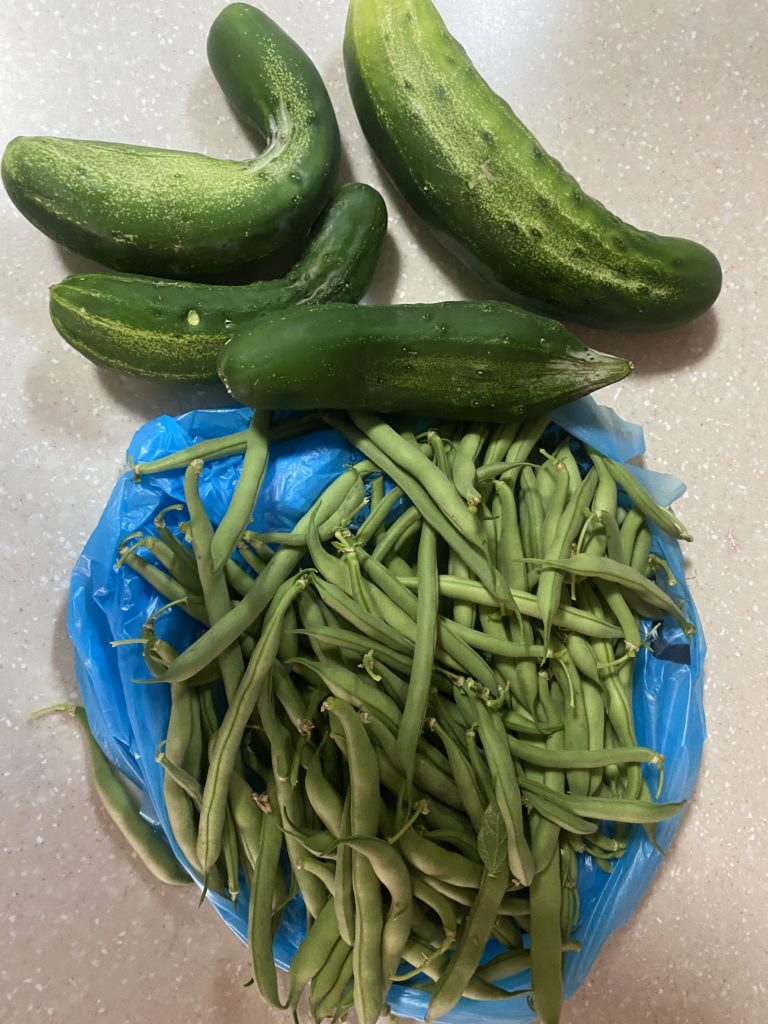 And, thank you for introducing our kiddos to the delights and challenges of the garden and in giving the fruits of their labor to folks in our community. Life lessons!
Produce is donated to North Raleigh Ministries.