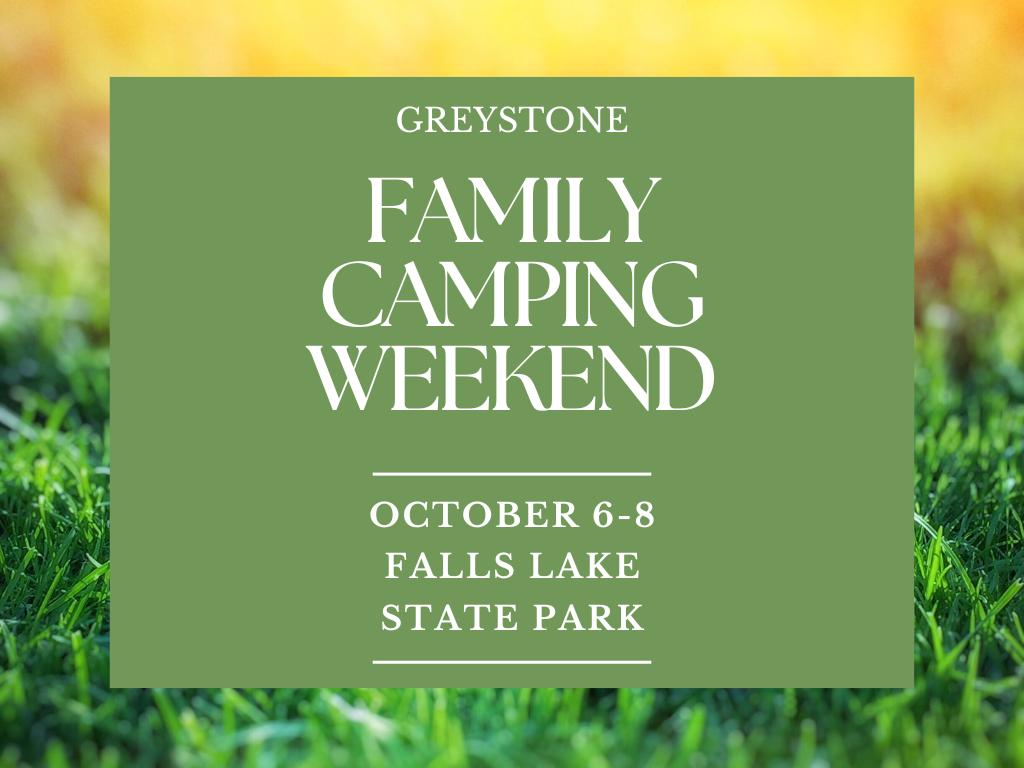 GBC Family Camping Weekend
With Fall around the corner, what better way to welcome in the crisp air and changing leaves than time spent in nature?
Join us for an all-ages, anyone welcome camping retreat at Falls Lake Campground. Our group site reservation is from the afternoon of Friday, October 6 through the afternoon of Sunday, October 8. All ages are invited, but children must have an adult chaperone in attendance. You are welcome to pitch a tent and spend the whole weekend with us, or stay in the comfort of your own home and join us for the 'waking hours' throughout the weekend. There will be special activities planned for children throughout the weekend and we will conclude with a special worship service on Sunday at 11:30. Greystone will still have its normal 10:00am worship service at the church.
The cost for this retreat is $60 per family for those who wish to camp and $40 per family for commuters. Solo participant cost is $30 to camp and $20 to commute. If you wish to camp but do not have camping gear, just let us know we may be able to find you what you need for the weekend. Four meals, plus snacks and activity supplies are included in the cost. Please RSVP by October 1 and let April know if you have any questions.