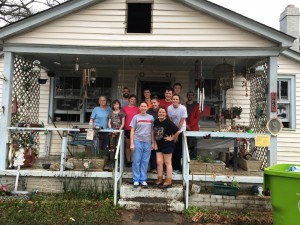 Most college students look forward to their winter break as a time to sleep in and relax most of the day.  Some, however, are focused on sharing God's love to others instead.  Eight college students from Greystone Baptist Church traveled to Columbia, South Carolina for 3 days of flood relief with Home Works of America, joining nearly 300 volunteers for the Christmas Flood Relief Session.  The volunteers were spread across several different locations helping individuals and families with a variety of needs.  Several other partners, particularly St. Bernard's Projects, joined in leading the relief efforts.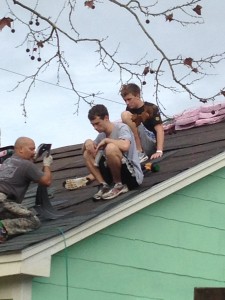 The Greystone students donned coveralls, goggles, and respirators to help with mold remediation in one home. On two other homes, the group helped with roofing projects to repair leakage into homes damaged by the flooding a few months ago.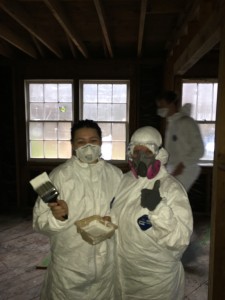 In addition to offering the labor needed to repair homes, the students also offered compassionate hearts to the individuals and families who had been affected by the flooding in Columbia.  It was truly a ministry of both hands and heart.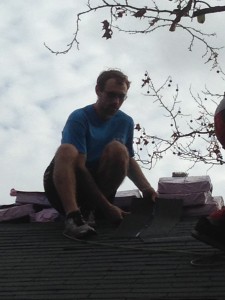 In the evenings, the students enjoyed fellowship with one another and participated in evening prayer before grabbing what sleep they could on a gym floor.  While it wasn't a normal winter break for these students, the impact that they made on the people of Columbia, South Carolina is not soon to be forgotten.