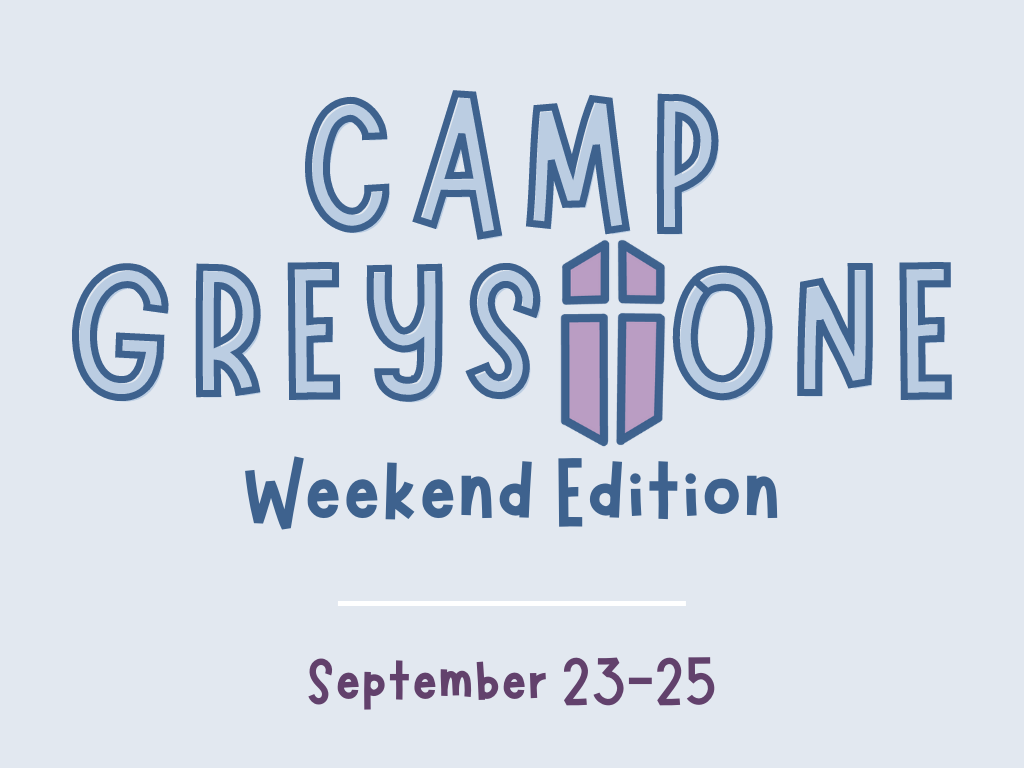 This year we are hosting our first Camp Greystone, a weekend full of VBS-like discipleship, fun, fellowship, and worship. Our theme for the weekend is "Come to the Table: When You Eat with Jesus Anything is Possible". We will explore stories such as Zaccheus, the Parable of the Great Banquet, Feeding of the Multitude, and Breakfast on the Beach. Friday night will consist of a cookout, games on the field, and a vespers service. Saturday morning will be a time where campers choose activities of interest, each of which will teach a Bible story and complement our theme for the weekend. Sunday, our participants will lead us in worship.
Greystone Volunteers
We would love for you to join us as part of our Camp Greystone Leadership Team. Don't let the word leadership scare you – we will focus on TEAM as we work together to make this an awesome experience for kids and families. One of the great things about this weekend is that everyone gets to lead from their strengths! We will write the curriculum for the sessions based on who is leading the session. Love to cook? Lead a cooking elective and let us write a curriculum that helps you teach the Bible story while you and a group of kids whip up a treat in the kitchen. Like to sing, play the drums, dance, build with Legos, write, or do construction? We will write a curriculum just for you!
Fill out this form to let us know your interests and availability. With this format, you do not have to be available the full weekend to be part of the leadership team. We would love to have you join us for any portion of the weekend that works for you.