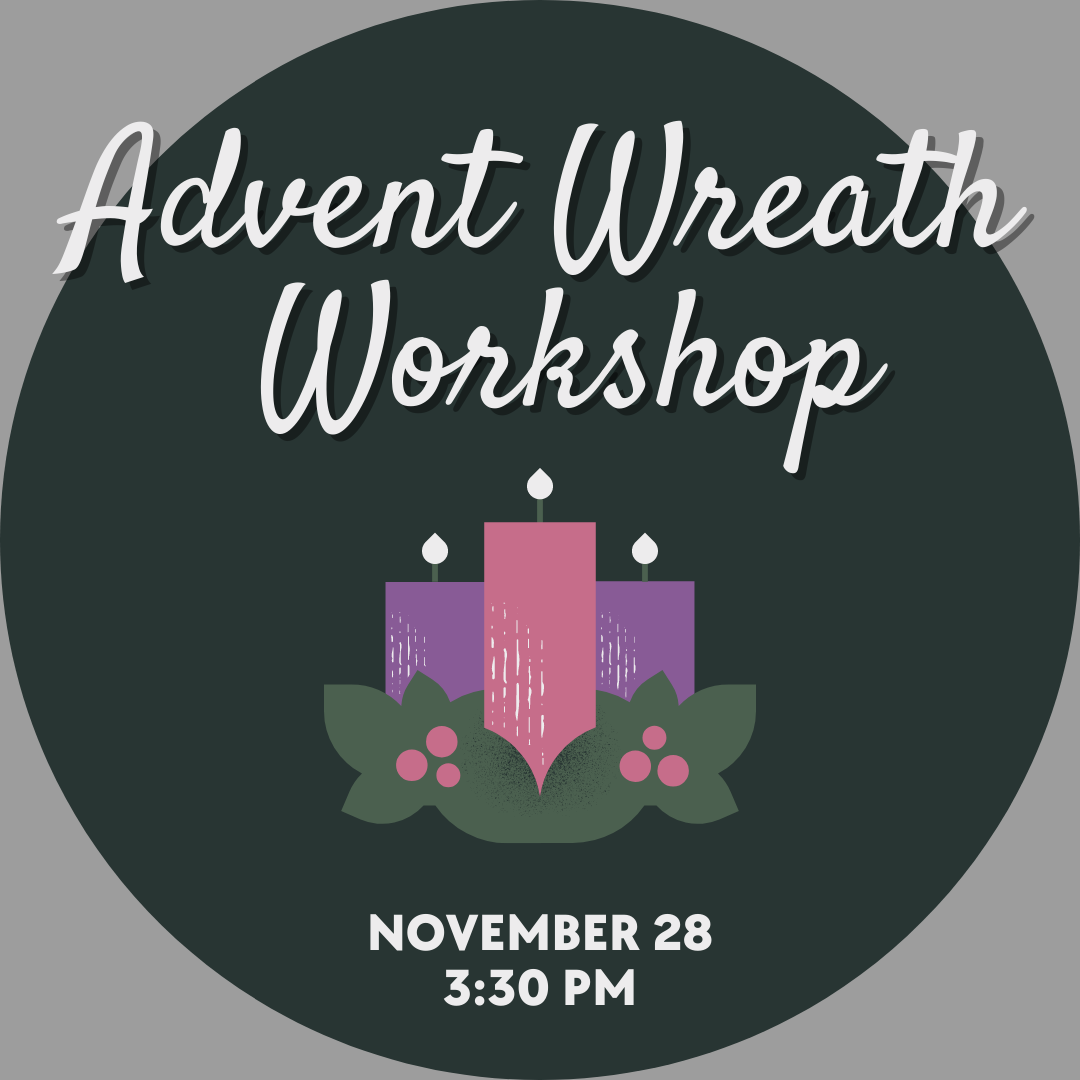 Advent Wreath Making is Back!
Join us on Sunday, November 28 at 3:30 PM in the picnic area for an Advent wreath-making workshop. You will need a pie plate or tin, and some clippers to trim the greenery. We will provide everything else*, along with directions and assistance in making your wreath. Christmas music, greenery, candles, hot cocoa, coffee, cookies, and fellowship with your Greystone family; is there a better way to begin the Advent season?

*Take-home kits are available during the workshop for those who can't stay.