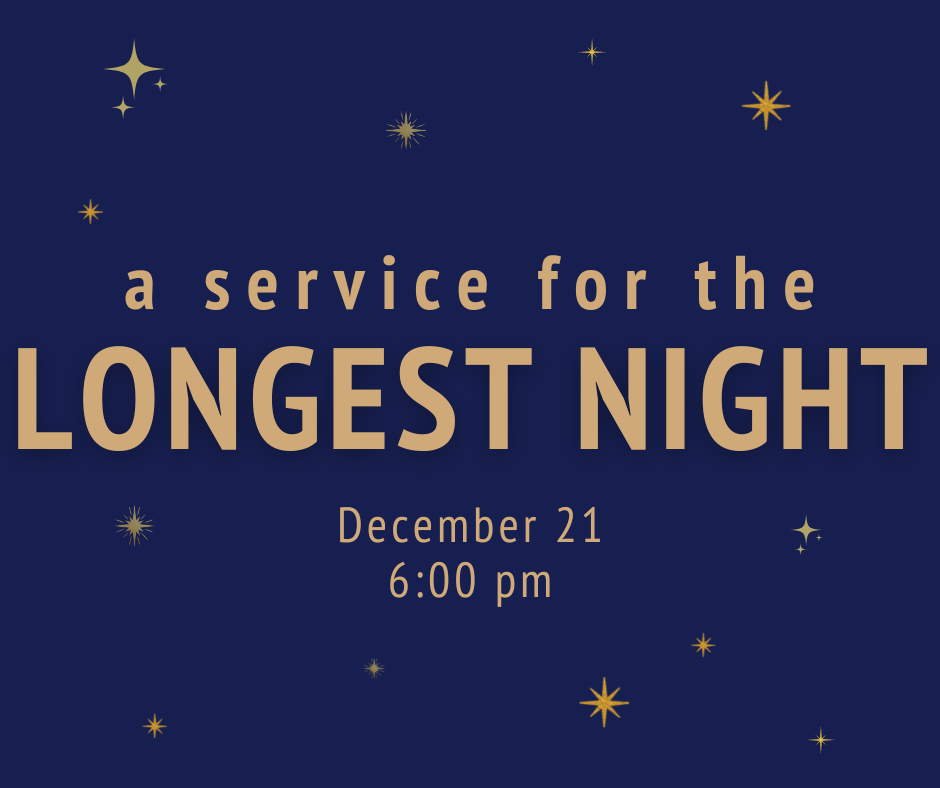 A Service for the Longest Night
We would like to invite you to a special service called, A Service for The Longest Night, on Wednesday, December 21 at 6:00 pm in the Sanctuary at Greystone Baptist Church. In this service, which is held on the longest night of the year, we will attend to our anxiety, our suffering, our pain, and our times of loss. As we remember and grieve together, we will also claim the hope we have in Jesus Christ who is Emmanuel. 

The service will include time for silent reflection, thoughtful prayer, reading of scripture, and a time for voicing our pain. We hope you will join us on December 21 as we draw near to one another and to God, holding onto hope that God is still with us.

This service is open to all, so please invite members of your family or friends in the community who might benefit from this type of gathering.