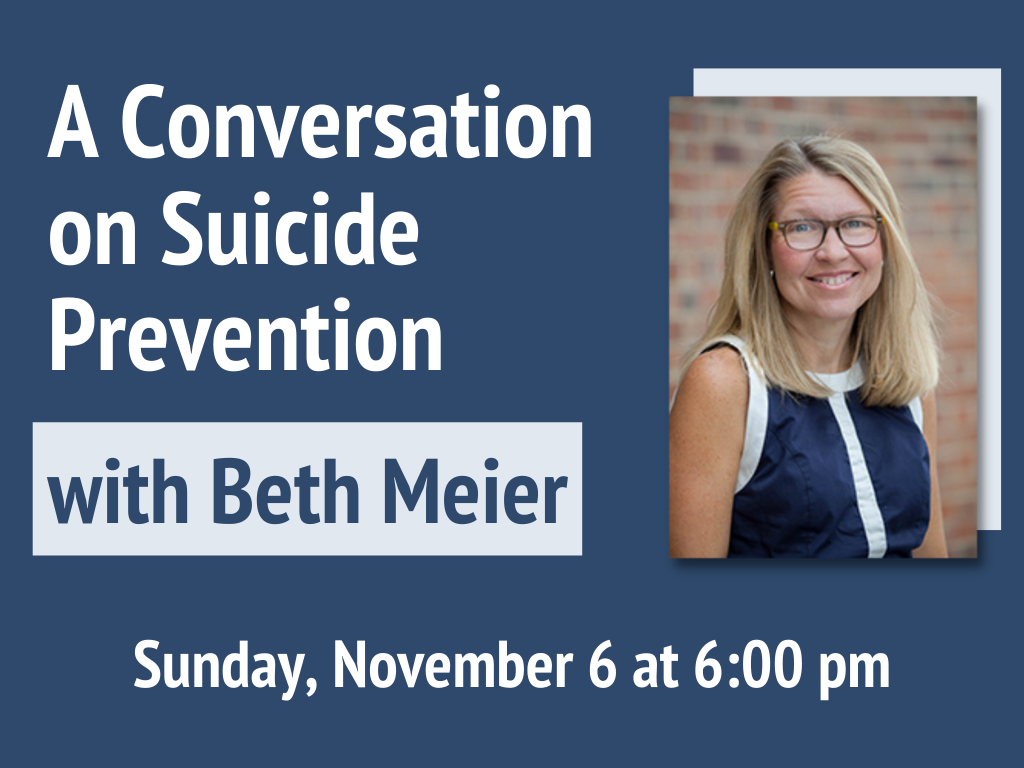 All are invited to join us this Sunday evening, November 6 at 6:00 PM in the Gathering Room for a conversation on suicide prevention led by the Director of Counseling at Meredith College, Beth Meier. Before coming to Meredith College, Beth worked with college students in Virginia and Illinois. In these settings, she has become an expert on the topic of suicide and suicide prevention. You can read Beth's bio here.
While registration is not required for this event, it is helpful as we plan. Please sign up using the link below so we can know (approximately) how many people to expect at this gathering.
This timely conversation is open to all. Please invite your friends!